From a small-scale self healing project to providing people across Canada with healthy alternatives to over-processed beverages, learn how Crazy D's came to be.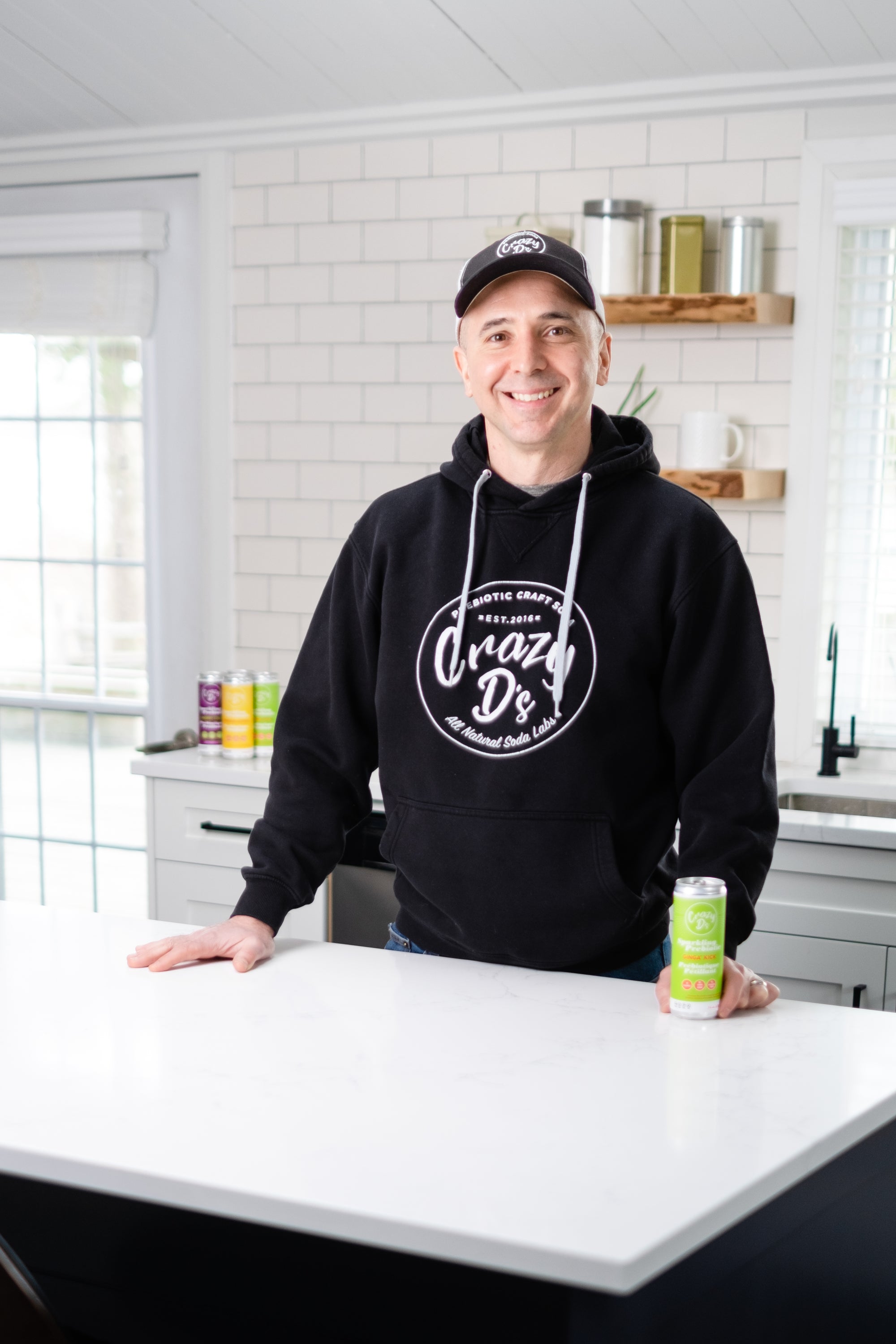 How was Crazy D's started?
People said he was crazy and laughed, but what started as what Darren Portelli describes as "a migraine induced epiphany" turned into an obsessive three-year quest to create a great tasting ginger soda that was actually good for your health. A lifelong visual snow sufferer (aka permanent migraine aura), Portelli started to notice a significant decline in his overall quality of life. Tired of life being overun by medications and a hope to be more present with his newly sprouting family, he decided to make lifestyle changes. Unable to control all facets of a hectic modern lifestyle, he realized the one thing he could control was what he was eating and drinking.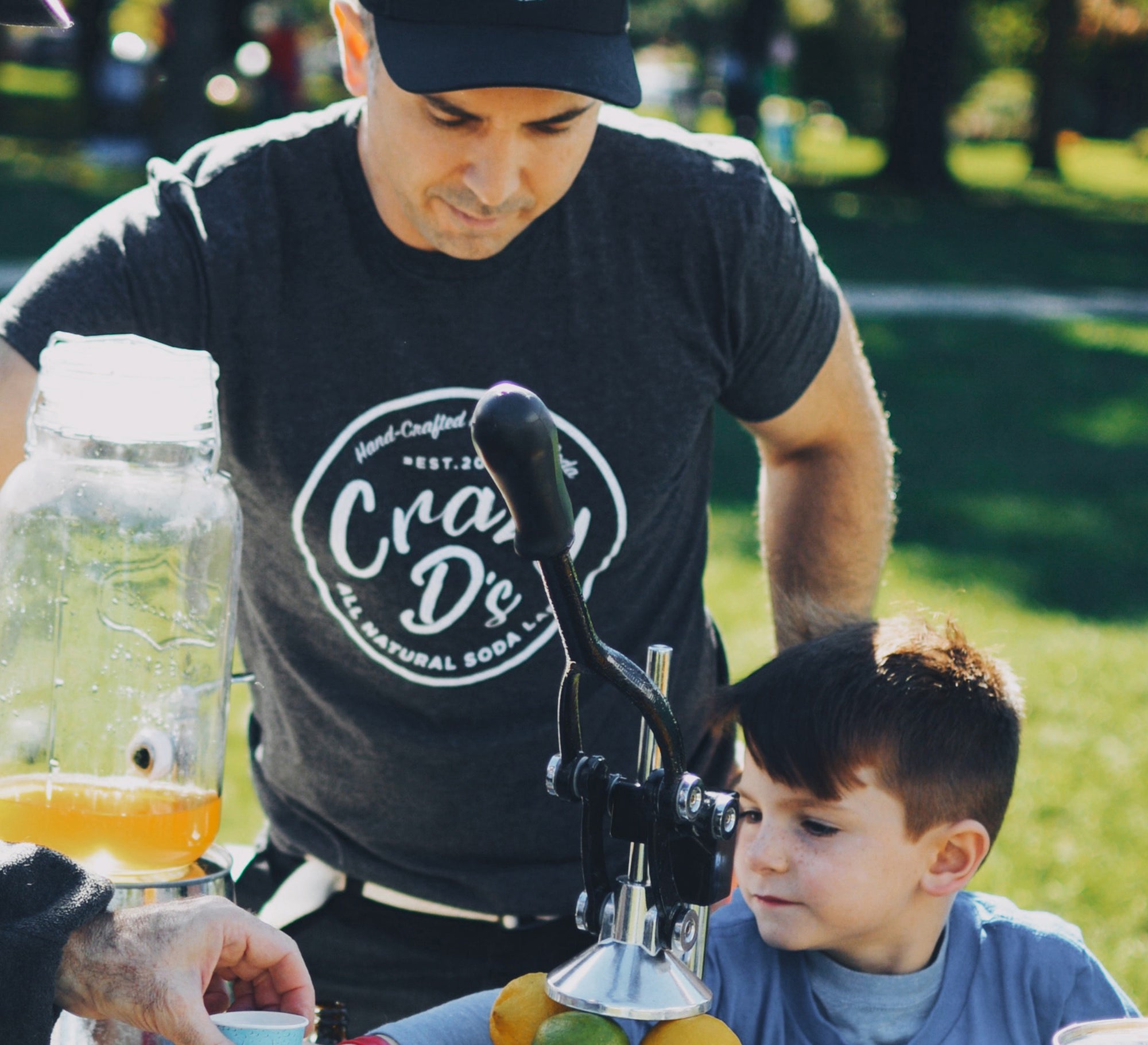 After much research and experimentation, Portelli decided to use his heightened sensitivities for good, using prebiotic root vegetables as a way to lightly sweeten beverages instead of adding refined sugars, artificial sweeteners, stevia, or sugar alcohols. The idea? Use vegetables that balance sweetness from naturally occurring sugars with prebiotic fibres to not only mitigate glycemic response but also provide a gut-healing impact.
As it turns out, sometimes crazy isn't such a bad thing after all!
Founded late 2016, Crazy D's Sparkling Prebiotic Soda's graduated from Portelli's kitchen, to local farmers' markets, landing a selection as top innovative product at the Green Living Show, to serving retail and food service locations across Ontario.

Crazy D's is a beverage innovation company that offers health-conscious consumers a functional sparkling drink packed with prebiotic fibre to help promote a healthy gut. With a theme of traditional, plant-based botanical ingredients, the beverage offers a delicious flavour reminiscent of iconic craft soda, yet Portelli added his own touch as a way of creating a new, better path for the future.